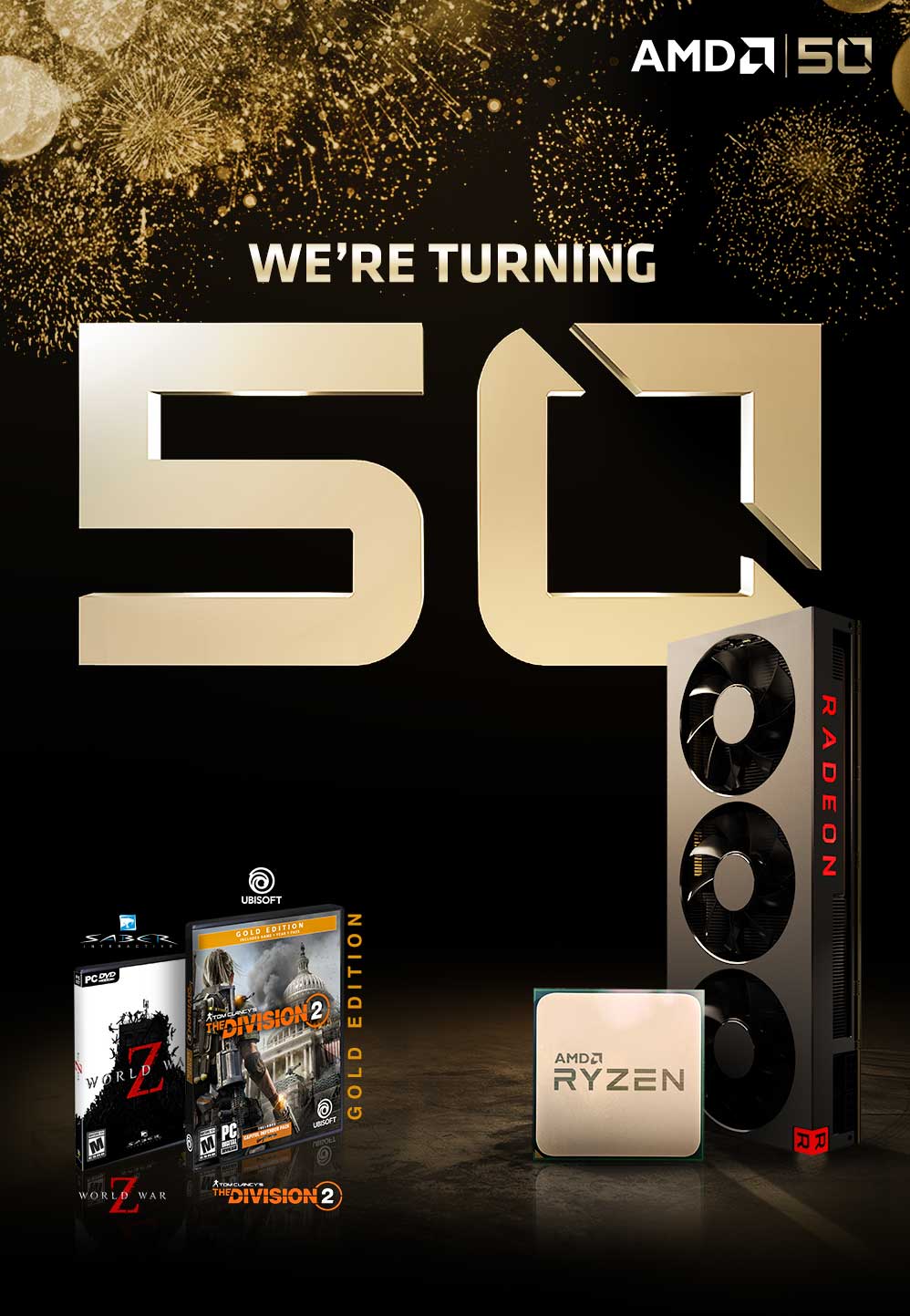 50 LEGENDARY YEARS. 2 FREE* GAMES.
Buy select AMD Radeon™ graphics cards or AMD Ryzen™ processors, get 2 games FREE* and more!
GET 2 GAMES FREE*!
Buy select AMD Radeon™ graphics cards or AMD Ryzen™ processors and get 2 games FREE*: Tom Clancy's The Division® 2 Gold Edition and World War® Z.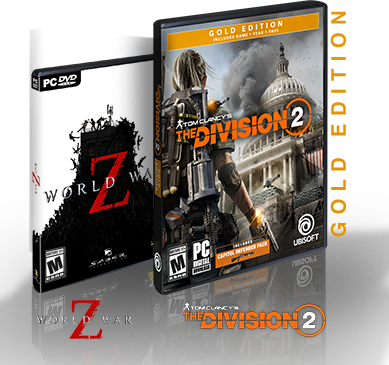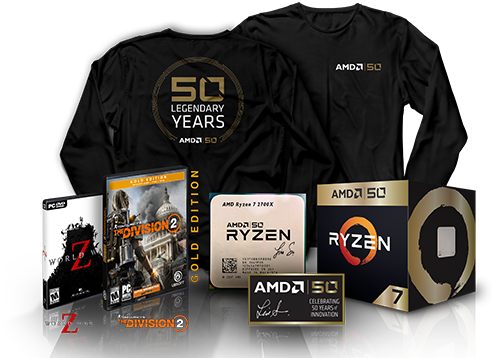 AMD RYZEN™ 7 2700X
GOLD EDITION
Get the AMD Ryzen™ 7 2700X Gold Edition processor, signed by Lisa Su, as well as 2 FREE* games, a Lisa Su signature sticker, and a free** AMD 50th Anniversary T-Shirt. Available for a limited time.
T-SHIRT NIET VERKRIJGBAAR IN NEDERLAND
GET 2 GAMES FREE*
WITH AN AMD POWERED PC
Get 2 games FREE* with the purchase of a PC computer powered by an eligible AMD Radeon™ graphics card and/or an eligible AMD Ryzen™ processor.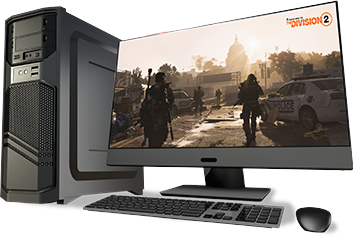 GET 2 FREE GAMES
AND MORE!


KOOP EEN VAN DE VOLGENDE ACTIEPRODUCTEN BINNEN DE ACTIEPERIODE EN ONTVANG 2 GRATIS GAMES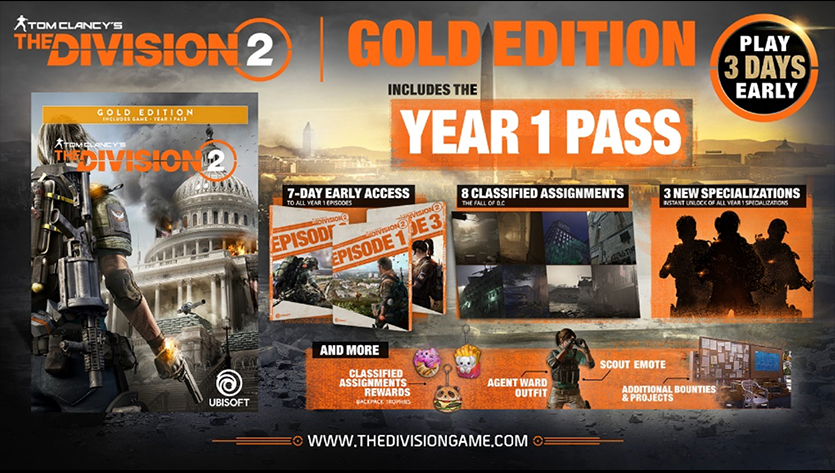 Arm yourself with AMD Ryzen™ or Radeon™ to lead a team of elite agents in Tom Clancy's The Division® 2 Gold Edition, a post-pandemic Washington, D.C. to restore order and prevent the collapse of the city. With The Division® 2 Gold Edition you get the main game, Year 1 Pass, 7-day early access to all Year 1 episodes, 8 classified assignments, 3 new specializations and more.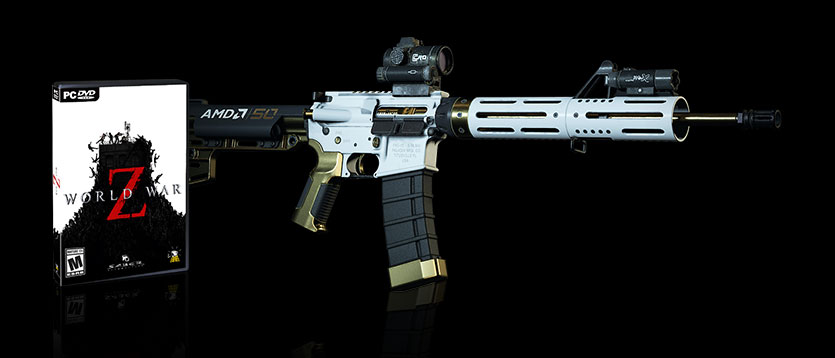 Band together in World War® Z, where you and a few hardened survivors are left to take on millions of ravenous zombies without feeling or fear. Plus, you get an exclusive AMD50 weapon skin on top of it. Get the power of Ryzen™ and the performance of Radeon™ for the ultimate gaming experience.
AMD RADEON GRAPHICS CARDS:
GAME CHANGING PERFORMANCE
Make breath-taking visuals, unwavering performance and surgical levels of detail your new standard thanks to the advanced GPU architecture, optimized for the latest DirectX®12 and Vulkan® titles. AMD Radeon™ RX graphics cards bring you the ultimate gaming experience and performance, whether you're playing the latest esports, VR1 or AAA titles. AMD Radeon™ Software Adrenalin 2019 Edition is designed to give you full control of your gameplay, all wrapped in an intuitive interface that lets you tune settings without leaving your game. You can even eliminate choppy gameplay and broken frames with the low-latency responsiveness of Radeon FreeSync™ display technology2. No stuttering, no tearing, just gaming.
AMD RYZEN PROCESSORS:
EQUIPPED TO WIN
Step up to incredibly powerful processing for serious gaming. 2nd Gen AMD Ryzen™ processors provide smooth, fluid gaming at virtually any framerate. Designed to meet the demands of your game, AMD Ryzen™ unleashes high-performance computing whether embarking on an adventure or dominating the battlefield. Easily combine hardcore gaming with seamless streaming for a no-compromise experience.
State of the art Precision Boost 23 technology enables higher frequencies, while an updated 12 nanometer design improves memory speed and reduces latency for increased gaming experiences that will take your PC gaming to the next level. With high framerates, low temperatures, up to 16 threads, and support for DirectX® 12 and Vulkan™ APIs, you can ensure your performance and gaming experience is never compromised.

Actieperiode: 29 april 2019 t/m 29 juni 2019, of zolang de voorraad strekt
Claimperiode vouchercode (bij Azerty): 29 april 2019 t/m 23 juli 2019
Claimperiode games (bij AMD): 29 april 2019 t/m 30 juli 2019

Let op: 1 vouchercode per order.
Hoe te claimen
Stap 1: Koop gedurende de actieperiode een deelnemend product.
Stap 2: Ontvang het product en de factuur.
Stap 3: Stuur binnen de claimperiode (bij Azerty) de factuur per email naar vouchers@azerty.nl/
met als onderwerp: AMD50 Game Bundle
Stap 4: Ontvang binnen 5 werkdagen een vouchercode per email.
Stap 5: Verzilver de vouchercode binnen de claimperiode (bij AMD) via amdrewards.com
Stap 6: Activeer en installeer je games via het juiste distributieplatform
Stap 7: Veel gameplezier!