STORAGE ACCELERATION
AMD StoreMI technology combines the speed
of an SSD with the capacity of an HDD
Free with PCs Equipped with AMD X399 or 400-series Chipsets.*

The latest AMD Ryzen™ platforms feature AMD StoreMI technology, a powerful tool to unlock the full potential of your storage. AMD StoreMI combines the speed of your SSD with the large capacity of your hard disk into a single, fast, easy-to-manage drive
Advanced storage intelligence learns your most-used files and automatically pairs them with the fastest storage for peak performance. That means improved load times, boot times and system responsiveness – no matter what you use your PC for.
Existing hardware at all-new speeds
AMD StoreMI combines your hard disk and SSD into a single, convenient drive


AMD StoreMI continuously learns what you use the most and optimizes its location for the fastest possible performance


Up to 2GB of RAM can also be used to further accelerate responsiveness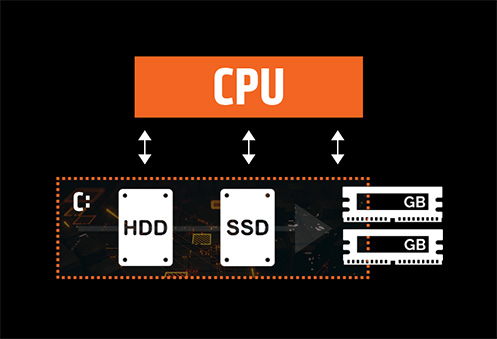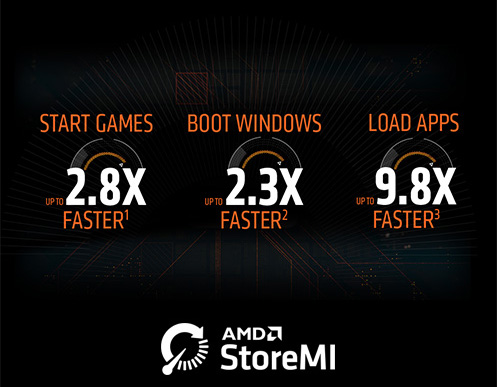 What you'll experience
AMD StoreMI delivers incredible performance gains for PC enthusiasts across the board
AMD StoreMI's convenient, single storage solution results in:
High performance

– get the full performance of your SSD for PC startup and application load times



Huge capacity

– utilize all of your capacity simply and easily as one single volume



Lower costs

– works with all SSDs and hard drives; no specialized extra hardware required
Choose AMD X399 and 400-series chipsets for AMD StoreMI Storage Acceleration
AMD 400-Series Chipsets for Socket AM4With enthusiast-class features and control, the AMD 400-series chipsets power the newest, most advanced Socket AM4 platforms, supporting high-performance Ryzen 3, Ryzen 5, and Ryzen 7 processors.
Scalable

– full range of I/O ports, dual GPU support and overclocking ready



Future-ready

– install the latest processor without needing a new motherboard, with planned support of AM4 platform until 2020



Includes AMD StoreMI technology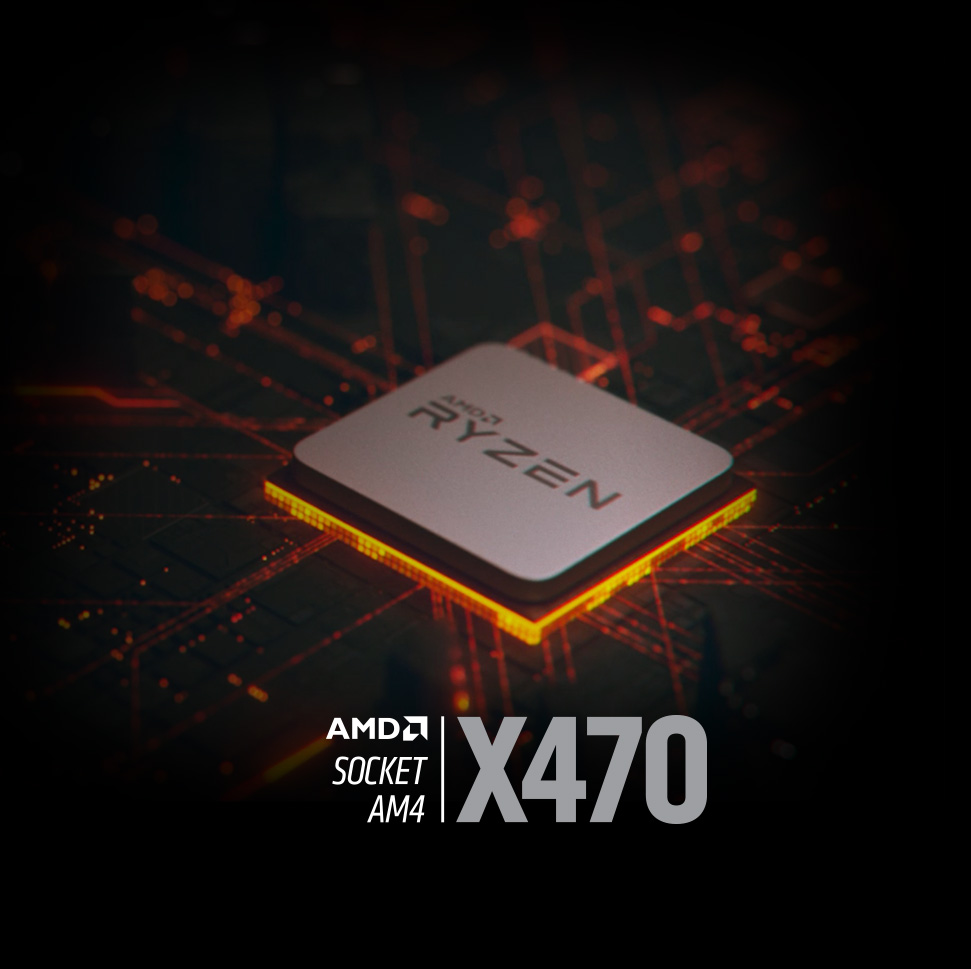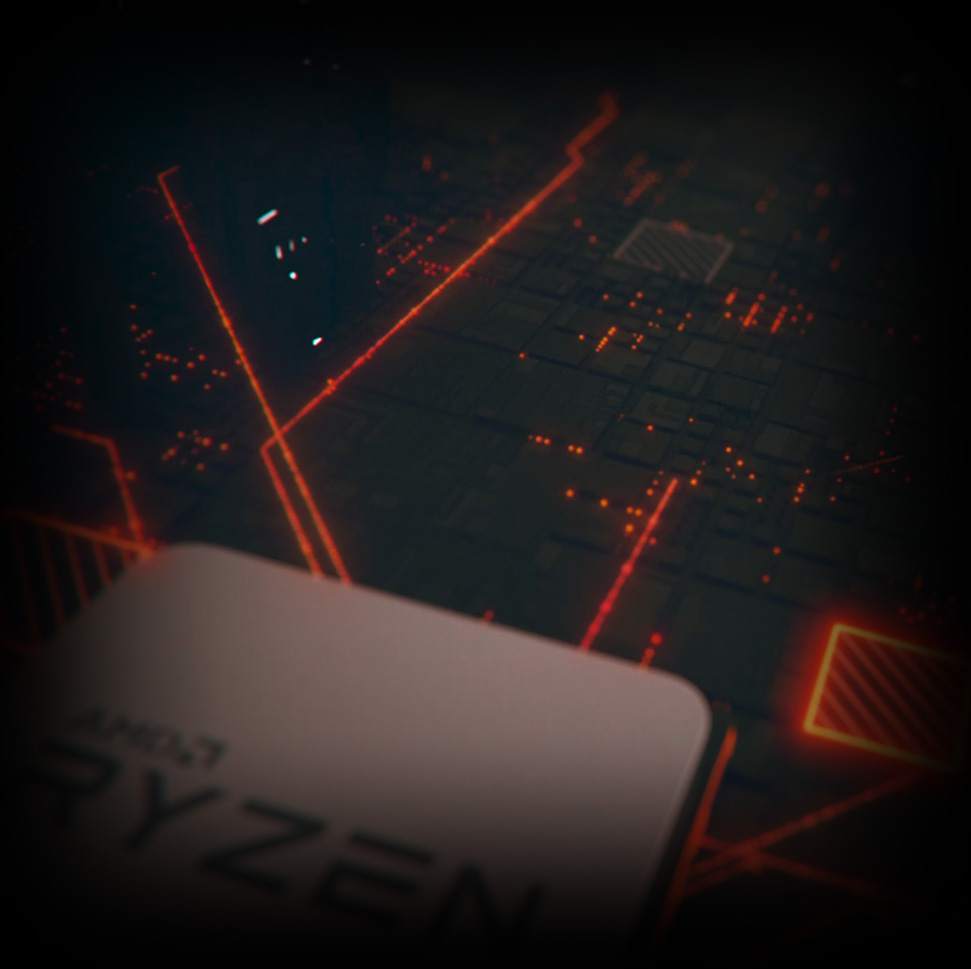 AMD X399 Chipsets for Socket TR4
Users who need the power of the ultimate desktop platform will truly appreciate AMD's X399 chipset for Socket TR4, supporting AMD Ryzen™ Threadripper™: the most powerful desktop processors in the world.
The Most Memory Bandwidth and I/O on Desktop

– Quad-Channel DDR4 memory, NVME RAID support, and the most PCIe lanes you can get



ECC Memory Support

– the only high-end desktop platform that can use error-correcting mode memory



Includes AMD StoreMI technology



Choose your 2nd Gen Ryzen™ powered PC featuring AMD StoreMI technology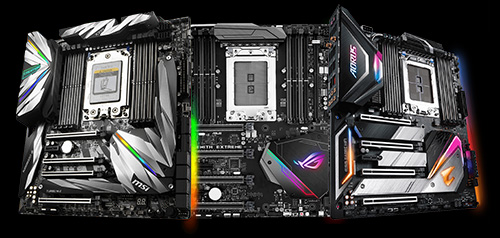 X399
KOOP NU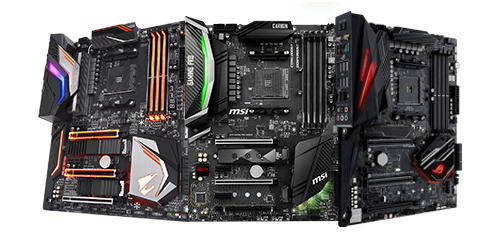 X400
KOOP NU

DOWNLOAD SOFTWARE HIER