Koop een Samsung 970 Evo Plus 1 of 2TB en ontvang een gratis JBL Tune 500BT
Voeg beide producten toe aan je winkelwagentje en de korting wordt automatisch verwerkt!
zolang de voorraad strekt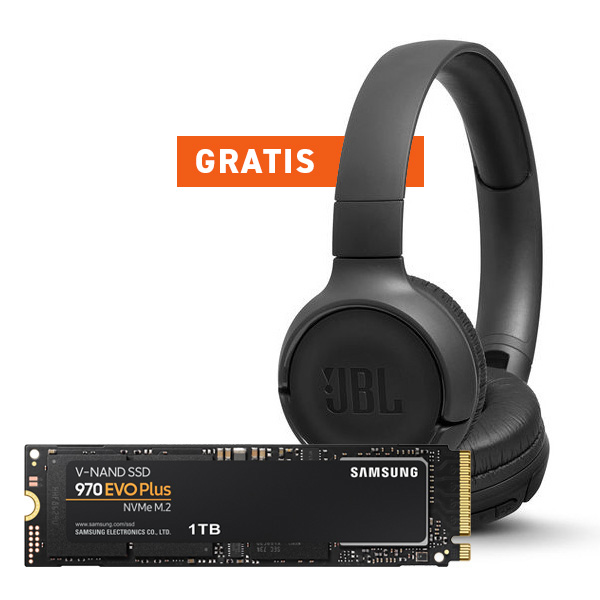 Hoe werkt het?
Deelnemen kan in drie eenvoudige stappen:
Stap 3
De korting wordt automatisch verwerkt en je ontvangt € 49,99 korting
Voorwaarden
Actievoorwaarden van Azerty zijn van toepassing. Aan deze pagina kunnen geen rechten worden ontleend. Zolang de voorraad strekt. Uitvoering van deze actie vindt volledig plaats via Azerty. Azerty behouden zich het recht voor om zonder verder bericht de actievoorwaarden tussentijds aan te passen, de inhoud van de bundel te wijzigen of de actie te beëindigen.