PERFORMANCE TO RULE YOUR GAME
For all the players. Every game. Every frame. Built on revolutionary AMD RDNA™ 2 architecture.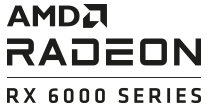 Over de lancering van de AMD Radeon RX 6800 en AMD Ryzen 6800 XT videokaarten
Op 25 november is door AMD de verkoop van de nieuwe Radeon RX 6800 en Radeon RX 6800 XT videokaarten volledig vrijgegeven. Helaas is er bij veel fabrikanten nog geen duidelijkheid over de specificaties en prijzen van deze videokaarten, en hebben alle kaarten een onbekende levertijd. Zodra er informatie over nieuwe modellen bekend is zullen we ze op onze site plaatsen.
We weten dat er zeer veel vraag is naar deze RX 6800 (XT) videokaarten. Het aanbod is zeer schaars en de levertijden zijn onbekend. Het is dan ook niet zinvol om ons contactcentrum te vragen om meer informatie; we weten helaas niet meer dan we hier aangeven. Zodra er echt concrete informatie is over levertijden en beschikbaarheid kunnen we dit delen, maar momenteel is er geen nieuws.
Wij horen signalen in de markt dat de leveringsproblemen van deze kaarten vele maanden kunnen aanhouden, tot ver in 2021. We raden onze klanten dan ook aan om rekening te houden met levertijden van RX 6800 (XT) videokaarten van meerdere maanden.
AMD FAQ
Introducing the AMD Radeon™ RX 6000 Series graphics cards, featuring the breakthrough AMD RDNA™ 2 architecture, engineered to deliver powerhouse performance for all gamers. The AMD Radeon™ RX 6800 Series graphics cards power a new generation of competitive and 4K gaming with vivid visuals, and elevated experiences in every game and every frame.
Powerhouse Performance
AMD Radeon™ RX 6800 Series graphics cards deliver ultra-high frame rates and serious 4K gameplay. Get the ultimate gaming experience with powerful new compute units, groundbreaking AMD Infinity Cache, and up to 16GB of dedicated GDDR6 memory. And, when paired with an AMD Ryzen™ 5000 Series desktop processor, AMD Smart Access Memory technology offers new levels of gaming performance.
Vivid Visuals
AMD Radeon™ RX 6800 Series graphics cards pull you into the action with immersive gaming technologies and support for DirectX® 12 Ultimate. Experience gaming with realistic lighting, shadows, and reflections along with rich detail thanks to DirectX® Raytracing (DXR), variable rate shading (VRS), and AMD FidelityFX features, optimized for AMD RDNA™ 2 architecture.
Elevated Experiences
Ultimate responsiveness and smooth gaming are up-leveled with low-latency gaming technology from AMD Radeon Anti-Lag and AMD Radeon Boost.1,2 Propel your gaming experience with the latest HDMI™ 2.1 VRR technology, USB-C™ enabled VR headsets, or over 1250 AMD FreeSync™ technology-enabled gaming displays.3
One Gaming DNA for PCs and Consoles
AMD RDNA™ 2 architecture is the foundation of next-generation gaming PCs and consoles. It is the bedrock of the upcoming revolution in PC gaming graphics and cloud gaming. AMD RDNA™ 2 elevates and unifies visual effects and gameplay across multi- gaming platforms, like no other graphics architecture before.